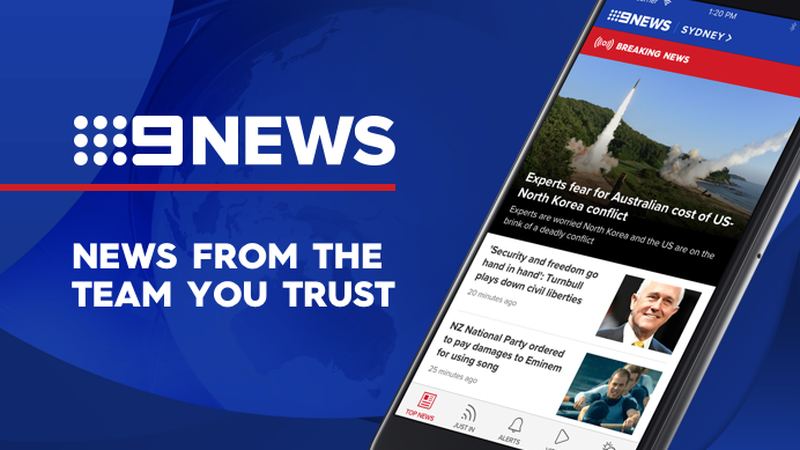 Nine News has launched a new free 9News mobile app designed to deliver a better experience for users with enhanced geo-location technology for news alerts. 
The new app has video at its heart with seamless streaming which allows consumers to play the video while reading the written news story. 
The app features stories from Nine News teams across the country and the world, as well as the Today Show, A Current Affair, 60 Minutes, Wide World of Sports, TheFix and 9Finance. 
With enhanced geo-location technology, the new 9News app allows users to set news and weather for their local area and even postcode, ensuring they are kept up to date with news that is relevant to them.
"Our new 9News mobile app represents a major step forward and gives us the ability to deliver breaking news – with high quality video led content – into the hands of hundreds of thousands of people at a moment's notice," said Josie MacRae, Nine's Head of News Digital.
"The 9News app's geolocation functionality allows us to send alerts down to specific geographical areas so that in the event of a major breakdown on a freeway or a police incident we can alert people to what is happening locally." 
The launch of the new 9News mobile app comes just four months after Nine overhauled its main news vertical 9news.com.au with a mobile video-first approach that has seen the publisher increase audiences by 7.3 per cent since June.*
The 9News app also has a number of key new functions that include: Just In, with a live feed of local, national, world and sports news, alerts by topic and a weather forecast for your suburb.
"Our enhanced news app is tailored to the needs of the audience and will be supported by a major on-air promotional campaign encouraging Australians to download it for the improved video and geo-location experience," said MacRae.