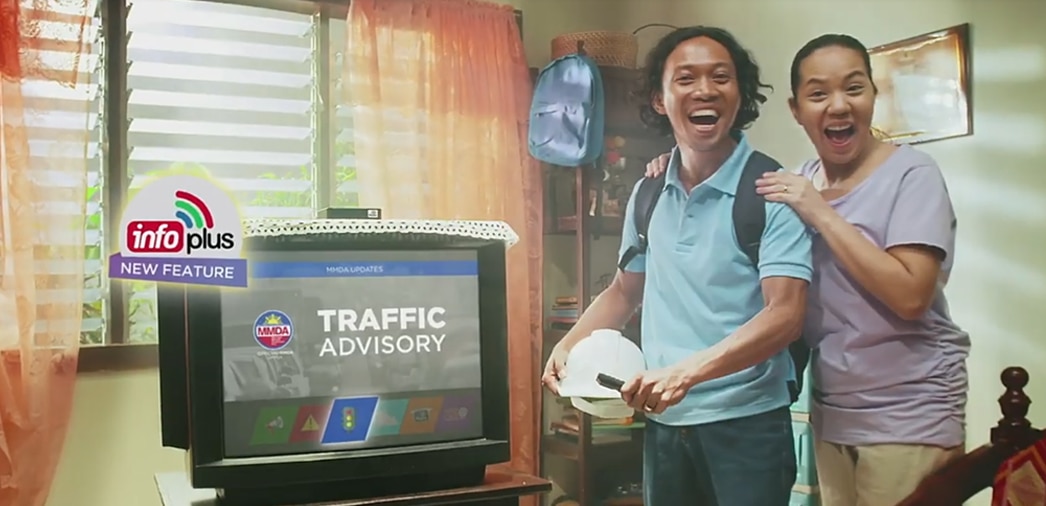 ABS-CBN TVplus has partnered with the Metropolitan Manila Development Authority to give Filipinos real time and free information on the traffic situation in Metro Manila.
The information is now available on a new feature of the TVplus called INFOplus. Users just have to press the red button on their TVplus remote to access real-time traffic updates without connecting to the Internet. The TVplus service is delivered using the ISDB-T transmission standard.
According to MMDA chairman Danilo Lim, MMDA and ABS-CBN's partnership for INFOplus will impact a lot of people.
"ABS-CBN's capability would have the effect of multiplying and magnifying the reach of our information. We want to serve and reach the most number of people and I think this is the biggest benefit of the project," he said.
The new feature will help the millions of Filipinos who now own an ABS-CBN TVplus box as its sales recently reached 8 million.
Meanwhile, ABS-CBN head of Access Charles Lim echoed the MMDA chairman's sentiments.
"We want to provide Filipinos news and information besides entertainment, that's why we called the feature INFOplus because we're giving Filipinos added information that can help them in their everyday lives. We want them to be safer and to be more informed without added costs," Lim remarked.
Besides the MMDA (Metro Manila Development Authority), ABS-CBN TVplus also joined forces with PAGASA (Philippine Atmospheric, Geophysical and Astronomical Services Administration) and the  NDRRMC (National Disaster Risk Reduction and Management Council) for real-time updates on weather and disaster. 
Essential advisories such as announcements on work and class suspensions, and price of commodities, meanwhile, will be provided by ABS-CBN News, while job alerts will be delivered by TrabaHanap.
INFOplus adds to ABS-CBN TVplus' previously launched public service feature, the built-in emergency warning broadcast system (EWBS) that delivers safety alerts and tips on how to stay safe when disasters like earthquakes strikes. 
Visit https://www.abs-cbn.com