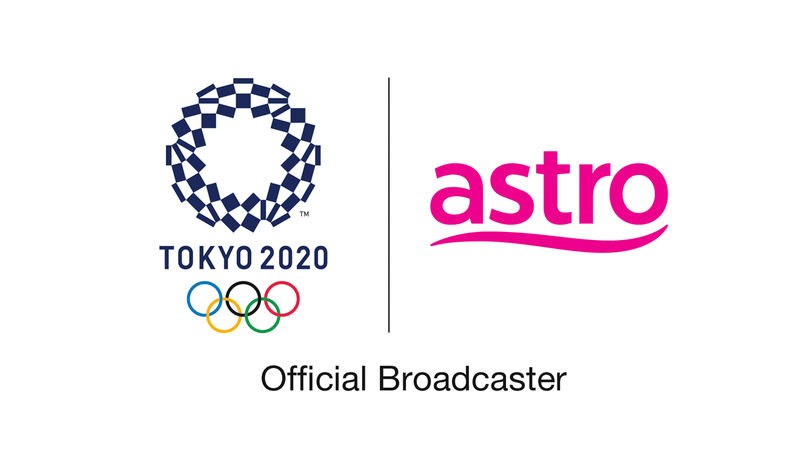 Malaysians will be able to enjoy coverage of the Olympic Games Tokyo 2020 (Tokyo 2020) on Astro from 23 July to 8 August 2021. Astro Sports Pack customers will have access to selected Tokyo 2020 events in 4K UHD on Ultra Box, and as part of their entitlement, complimentary access to 13 dedicated HD channels on TV and Astro GO.
On top of the 13 channels, Astro Arena (Ch801), available to all Astro and existing NJOI customers, will be bringing Malaysians the best coverage of the country's athletes as they compete for glory in the Tokyo 2020 with the latest updates, interviews, highlights, preview and many more.
Astro Arena will be placing a team of reporters on the ground in Tokyo throughout the Olympic Games, giving Malaysian sports fans daily access to the key moments around our athletes – their preparation, their events, and their instant reaction. On top of daily news bulletins on Astro Arena, additional shows will feature ex-Malaysian Olympians sharing their thoughts on the Olympic Games.
CK Lee, Head of Sports at Astro said: "In this major sporting year, we are offering the best sports viewing experience for our Sports Pack customers. Last month, we announced that they will be rewarded with an unparalleled UEFA EURO 2020 viewing experience with all 51 matches in 4K UHD on the Ultra Box. Now they can look forward to complimentary access to the Olympic Games Tokyo 2020 via the 13 HD channels to cheer on our national athletes as they compete with the world's best to achieve their sporting dreams. What's more, those with the Ultra Box can watch selected Olympic Games events in 4K UHD."
NJOI customers who purchase the Sports 2021 Pass get access to all 51 UEFA EURO 2020™ matches and 13 channels for Tokyo 2020 in HD. NJOI HD Pack customers can also enjoy 13 Tokyo 2020 channels along with Astro Arena in HD, while existing NJOI customers will have access to Astro Arena in SD.
Visit https://www.astro.com.my