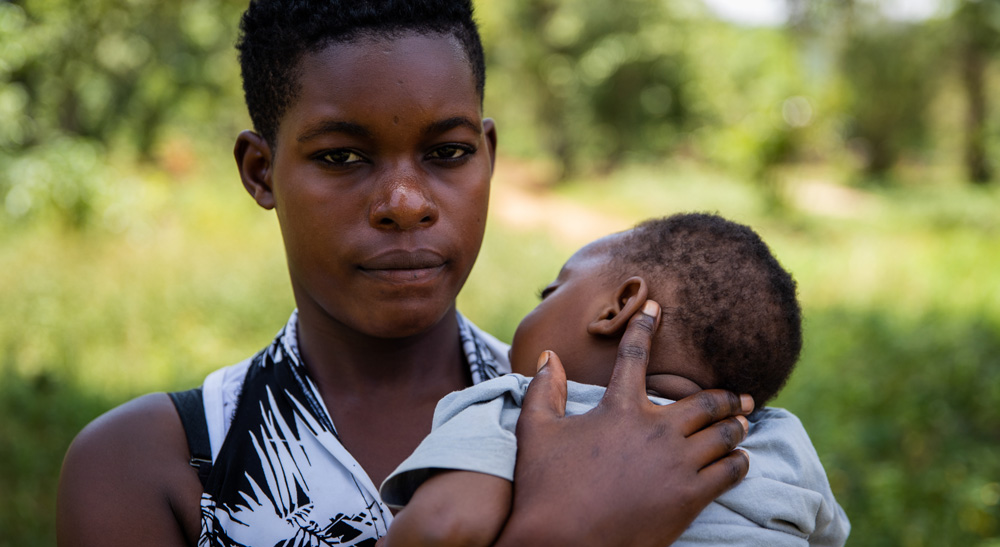 Blackmagic Design has announced that Australian filmmaker Nick Andrew completed his award winning documentary, "End Child Sacrifice," using Pocket Cinema Camera 4K shooting in Blackmagic RAW. Complete post-production, including audio and video editing, colour correction and VFX work, was done using DaVinci Resolve Studio at his Sunshine Coast, Australia located Shot Imagery production studio.
Shot Imagery is a digital production studio providing a wide range of film, live streaming and corporate services. The company was founded by Nick Andrew, a highly decorated Special Forces officer, who as part of his service traveled the globe and has seen both the best and worst of situations.
Those experiences set him on a path to create artifacts, in the form of films and photographs, documenting the people and places around us. The studio's work has included a number of award-winning films, as well as corporate video work and live streaming services, and is all based around a workflow using Blackmagic Design Pocket Cinema Camera 4Ks, a variety of ATEM production switchers, Web Presenters and DaVinci Resolve Studio post production software.
One of the studio's recent award-winning films was the documentary "End Child Sacrifice." The film tells the story behind the practice of child sacrifice in Central Africa and follows the work of the Kyampisi Childcare Ministries (KCM), a small Ugandan charity with the vision to see an end to child sacrifice and human trafficking in Uganda. Through their work, KCM aims to give vulnerable children physical, emotional and spiritual help that will enable them to live lives that are full, productive and positive.
"Shot Imagery exists to tell the stories that need to be told. We want to have made a difference and we want to have left a legacy for the next generation. Our whole team is passionate about telling stories that need to be told," Andrew said. "End Child Sacrifice is one of those stories. Our work with KCM is part of our contribution to making the world a better place."
Andrew traveled alone to Uganda in 2019 to capture the story of KCM. He had to travel light due to security concerns, carrying a single backpack containing a Pocket Cinema Camera 4K, minimal lighting, audio and storage gear.
"Being seen getting these shots and talking with KCM and the children could have been risky for all of us. I had to be inconspicuous, and the Pocket let me go unnoticed when I needed to," Andrew said.
"I also had to take advantage of the opportunities when they happened. This often meant that I did not have the luxury of ensuring lighting was good enough. I just had to use what was in front of me and use a lot of natural light. This is where the Pocket Cinema Camera was a life saver. Its low light capabilities and high dynamic range got me shots that I knew I could bring out in Resolve," he continued.
One of the other challenges Andrew faced was that he did not have room for large amounts of storage. But he could also not miss any chances to capture the footage he needed. To get the most out his storage and ensure he was getting the highest quality footage possible, Andrew chose to shoot using Blackmagic RAW.
"We shot upwards of one terabyte of footage, and it would have been a lot more without using Blackmagic RAW with the Pocket," he continued. "Shooting in RAW gave beautiful images and the color science behind the Pocket cameras and Blackmagic RAW workflow is one of the things that makes this camera so useful to documentary filmmakers."
Post-production was done entirely using DaVinci Resolve Studio, with colour correction and editing done by Shot Imagery's Ben Knibb.
"This is a very important film with a powerful story we need to share, but we also wanted it to be cinematic looking. We needed the quality to show the story of these children in isolation and hold up a mirror to the audience. But also show that the rescued children are thriving now," Ben said.
"Resolve helped us do this by letting us get the most out of footage that was not shot in perfect conditions. With Resolve and the Pocket's ability to capture real life skin tones and go between bright light and dark situations, the audience would see the reality of the children and KCM. And since I was handling most of the post myself, Resolve allowing me to go between color, editing, VFX and audio within a single application making my workflow much more efficient."
"'End Child Sacrifice,' and another of Shot Imagery's film's 'You Can Save a Child,' recently won a number of awards at the 2020 Australian Professional Video Producers Reframe Awards. This included awards for commercial color grading and the event's overall top award for "End Child Sacrifice."
"Ben and I are very proud of this as we were competing against a large number of agencies whose production budgets were likely to be high five digits. A pretty impressive outcome. Coincidentally we were also responsible for live streaming the awards presentation, using more Blackmagic gear than I could count!" finished Andrew.
Visit www.blackmagicdesign.com