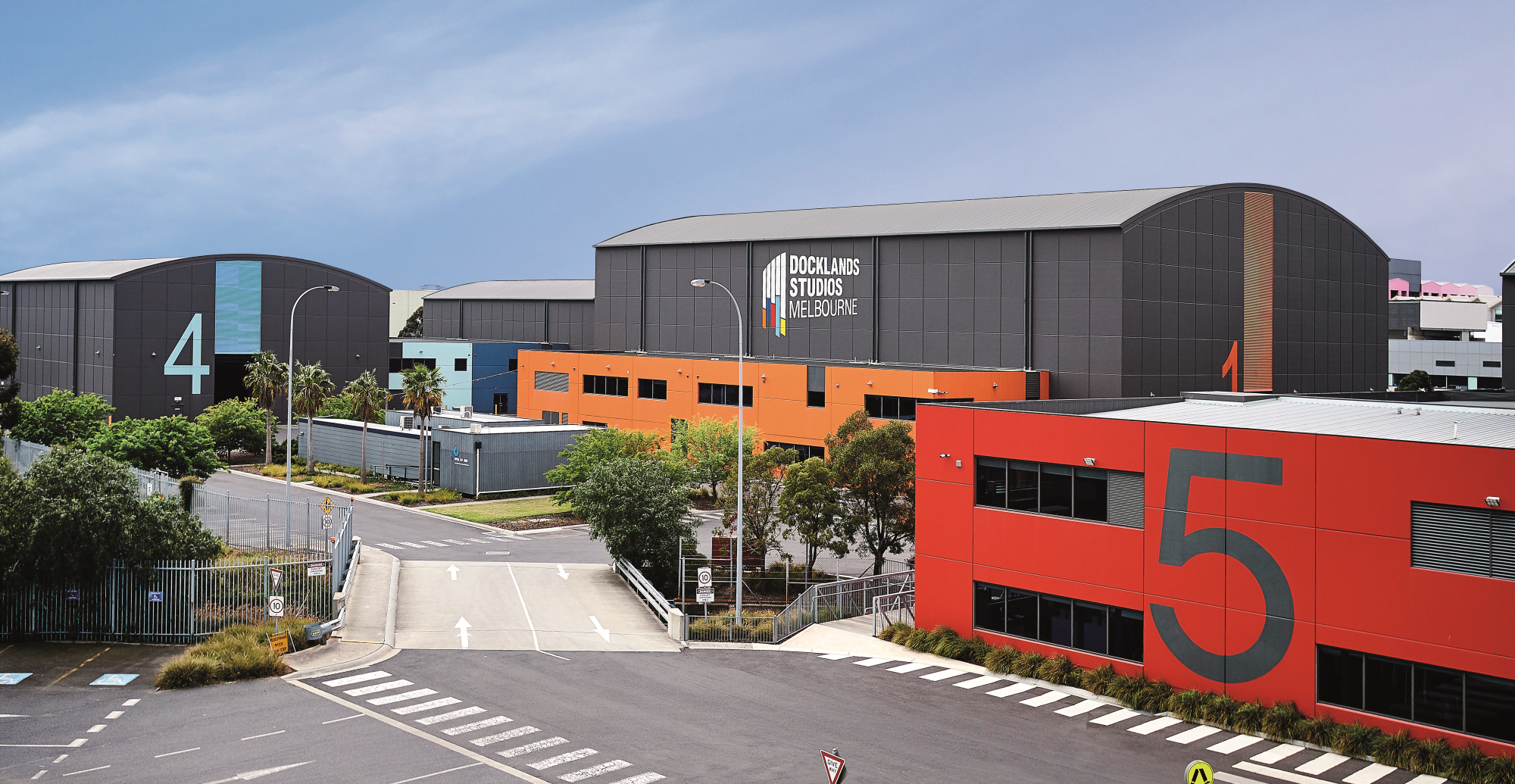 Gravity Media, the global provider of complex live broadcast facilities and production services to content owners, creators and distributors, has agreed the long-term licensing of Stage 5 at Docklands Studios Melbourne. The 750m2 sound stage is equipped for entertainment, game, panel, lifestyle, live-audience television shows, commercial shoots and events. The decision to take on the large site is part of Gravity Media's plan to extend its local service offering and also meet growing demand for high-end studio space from content creators.
Gravity Media was formed by the coming together of four well known broadcast and production houses: Gearhouse Broadcast, HyperActive Broadcast, Input Media and Chief Entertainment.
A key attraction with Stage 5 is its location, just five minutes from the centre of Melbourne, which is widely considered the screen and arts capital of Australia. The facility is ideal for all types of productions. It can hold an audience of up to 400 people and has many of the features of a traditional television studio with a sound attenuation of 50dB, motorised lighting hoists, silent air-conditioning and a super flat epoxy floor for camera pedestals. It also comes with eight dressing rooms, an audience holding area and production space. Gravity Media has also invested in technology to equip purpose-built control rooms to service the requirements of the productions within and remote from this facility. Stage 5 has previously been used to host productions including The Footy Show, Millionaire Hotseat, Talking about your Generation and Q&A.
The announcement is the latest in a series of recent milestones for the business, including August 2019's acquisition of Chief Entertainment from Telstra, and the subsequent transitioning along with Gearhouse Broadcast, Hyperactive Broadcast and Input Media into the Gravity Media brand. The new large Melbourne stage will perfectly complement the two smaller studios at Gravity Media's state-of-the-art Production Centre in Sydney (formerly Chief Entertainment's) that are already frequently used by leading TV networks, sporting federations, entertainment franchises, agencies and commercial brands.
"There's a lot of momentum building around Gravity Media in Australia right now as we expand our media services and facilities to better meet the ever-changing needs of our customers," said Chris Law, Director – Production & Content at Gravity Media. "Stage 5 is open and available for anyone needing a large and technically advanced site to service their production and content requirements."
Docklands Studios CEO Rod Allan said, "The licensing of Stage 5 to the globally-renowned Gravity Media is a win for the entire screen industry."
"Gravity Media's state-of-the-art technology will appeal to a wide range of local and international content creators. Along with our new super stage (Stage 6) opening in late 2021, this deal will increase our capacity to host projects of all shapes and sizes."
As well as offering this studio and the accompanying facilities for hire, Gravity Media also provides on-site technical and production support.
Visit www.gravitymedia.com