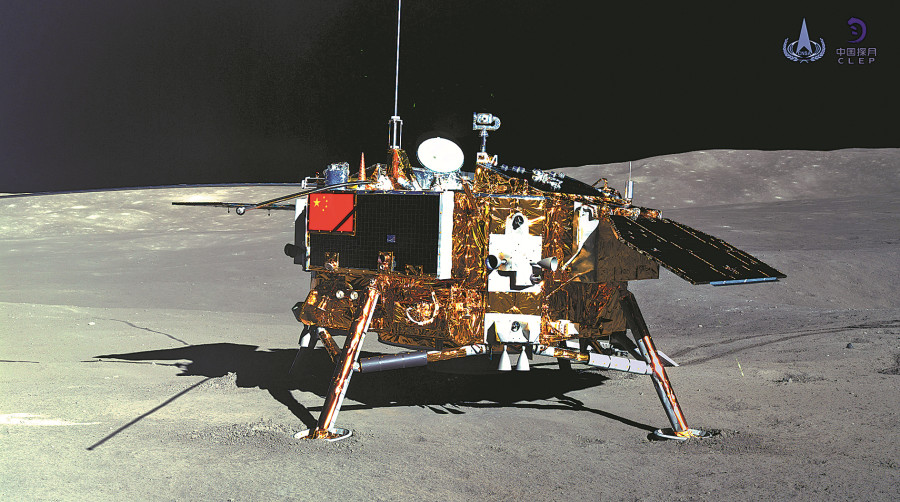 Earlier this year, China's CCTV network broadcast "Mission to The Moon", a series of five, thirty minute scientific documentaries commissioned to coincide with China's lunar exploration mission that saw the first soft landing of a spacecraft – the Chang'e 4 – on the far side of the Moon. The series, created by CCTV-10, examined the structure of our nearest celestial neighbour and analysed the relationship between the Earth and the Moon using some highly innovative and immersive effects. According to CCTV-10, the series also had a number of technical and production goals beyond just thrilling viewers: the program makers set out to create the world's first UHD Immersive Mixed Reality (IMR) production environment for broadcast television that brought together content, technology, creativity and production.  
When commissioning the series, CCTV noted that the field of visual effects production faces unprecedented challenges due to requirements in three areas: creativity, production and technology. Broadcasters are under increasing pressure to be more creative in order to meet audience demand for differentiated content. In terms of production, demands on picture quality are constantly increasing (in terms of visual effects and realism) whereas program production cycles continue to shorten. Technically, UHD has become an irresistible trend in television technology, and UHD/50P/HDR output places new demands on computing, storage and the usage of network resources.
In order to help meet their creative, business and technology challenges, CCTV partnered with Ross Video who provided a complete UHD 12G workflow solution to support the filming of the series. Key product highlights include the Furio camera motion system, helping the production team get highly dynamic and creative camera moves, the Ultrix-FR5, which handled the routing and AV processing, an Acuity 12G flagship production switcher, Mira Replay Server, and three of Ross Video's new Voyager graphics rendering engines to help create hyper-realistic and highly immersive graphics on the screen. The whole production was also tied together by the OverDrive production automation system from Ross to ensure consistent and repeatable results.   
Andrew Tan, APAC Director of Sales for Ross Video,says he is delighted that Ross was able to support CCTV and enable their team of thirty graphics and special effects experts to realize their vision.
"This has been a ground-breaking achievement by CCTV, and Ross Video is extremely proud to have been so heavily involved. The quality of interaction between the two teams was critical to the success of the project. The end result was not just a visual triumph for the viewers, but we managed to avoid a lot of problems and issues associated with older production methods. An amazing production was realised with less time and greater efficiency; that's the essence of Ross Video's High Impact, High Efficiency production approach."
Visit www.rossvideo.com