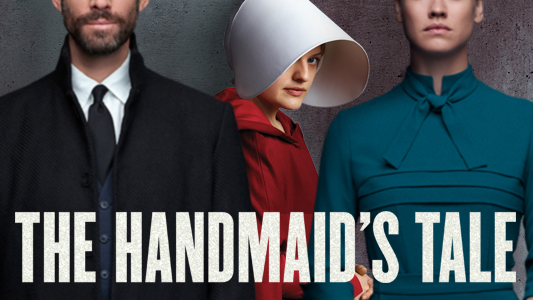 Australian multicultural broadcaster SBS is making it easier for Mandarin-speaking (Putonghua) audiences to enjoy critically-acclaimed The Handmaid's Tale, with season one now available to stream in full with subtitles via SBS On Demand. The second season will be released with subtitles each week, when it returns to screens on Thursday 26 April.  
In a unique partnership with Western Sydney University, SBS worked with postgraduate students studying Audiovisual Translation, to give native Mandarin speakers a new perspective on the nuanced dialogue within the dystopian drama. Students gained valuable experience in translation while receiving mentoring and practical credits required for their degree studies.  
Abigail Thomas, SBS On Demand General Manager, said, "The Handmaid's Tale was one of the most talked about shows of 2017 so we wanted to give Chinese-Australians the chance to enjoy it in their first language and better understand the cultural references within the series. These subtitles will help them appreciate the drama in a new way ahead of the highly anticipated return of season two later this month."
Jing Han, Subtitling Manager at SBS and Senior Lecturer at Western Sydney University, said, "Translating The Handmaid's Tale was a challenging task because of the specific language and cultural concepts, but the students did a great job of making the story more accessible for Mandarin-speaking audiences, whilst gaining meaningful practical translation training in their comprehension and renditions into Simplified Chinese."
The series joins previously translated SBS commissions including Luke Nguyen's Food Trail, The Family Law, The Truth About Racism and First Contact, reflecting SBS's Charter commitment to deliver multilingual content and services to Australia's diverse communities. It will also help the broadcaster better understand audience interest for subtitled programming.
To activate subtitles, users simply choose the episode they wish to watch and select the CC button on the bottom right-hand corner of the screen to enable. Audiences can enjoy the full first season of The Handmaid's Tale on SBS On Demand now, with subtitles available across connected TVs, desktop, iOS and Android devices.
Visit https://www.sbs.com.au/ondemand/search/filter/language:Mandarin