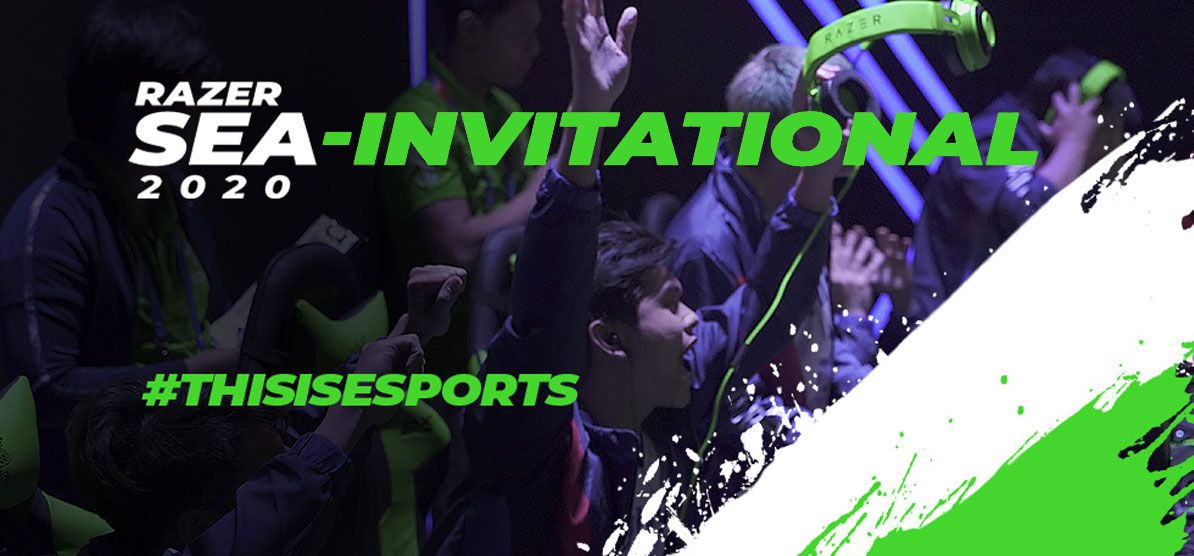 SISTIC Live, the live streaming platform launched by Singapore's largest ticketing agency SISTIC, is playing host to the Razer SEA-Invitational, Southeast Asia's largest  esports tournament.
Held entirely online, the Razer SEA-Invitational will see 10 nations across Southeast Asia compete in three of the most popular games throughout SEA, including two mobile titles PlayerUnknown's Battlegrounds Mobile (PUBG Mobile) and Mobile Legends: Bang Bang (MLBB) as well as a PC title Dota 2.
Esports has registered increased viewership for its streams outside its core fan base of gamers. To bring the streams to a wider group of audiences, SISTIC will partner with Razer to stream the playoffs and championships for SEA-Invitational on its newly launched streaming platform. SISTIC Live supports broadcasts and video-on-demand of art, sports, cultural and entertainment productions.
Fans who sign up to view selected Razer SEA-Invitational matches on SISTIC Live stand to win prizes such as Razer Gold (virtual credits for games and entertainment), Razer Silver (Razer's loyalty points for gamers to redeem for Razer products and third party products) and Razer peripherals.
"As new forms of entertainment develop, audiences adopt new formats to be entertained. We are remodeling how SISTIC can support both physical and online events. We are extremely keen to explore esports, a genre that enjoys strong online viewership and live streaming globally," said Joe Ow, Chief Executive Officer, SISTIC. "The Razer SEA-Invitational is a great opportunity for us to showcase the quality of SISTIC Live's platform and reach out to a wider audience."
SEA-Invitational will kick off on June 26th, 2020 and culminate in the grand finals on July 10th-12th, 2020. To support and cheer for their national teams as they face off against each other in the tournament, viewers can tune into Team Razer's social channels on Facebook, YouTube, and Twitch, for the live streams. Live streams will also be available on SISTIC Live.