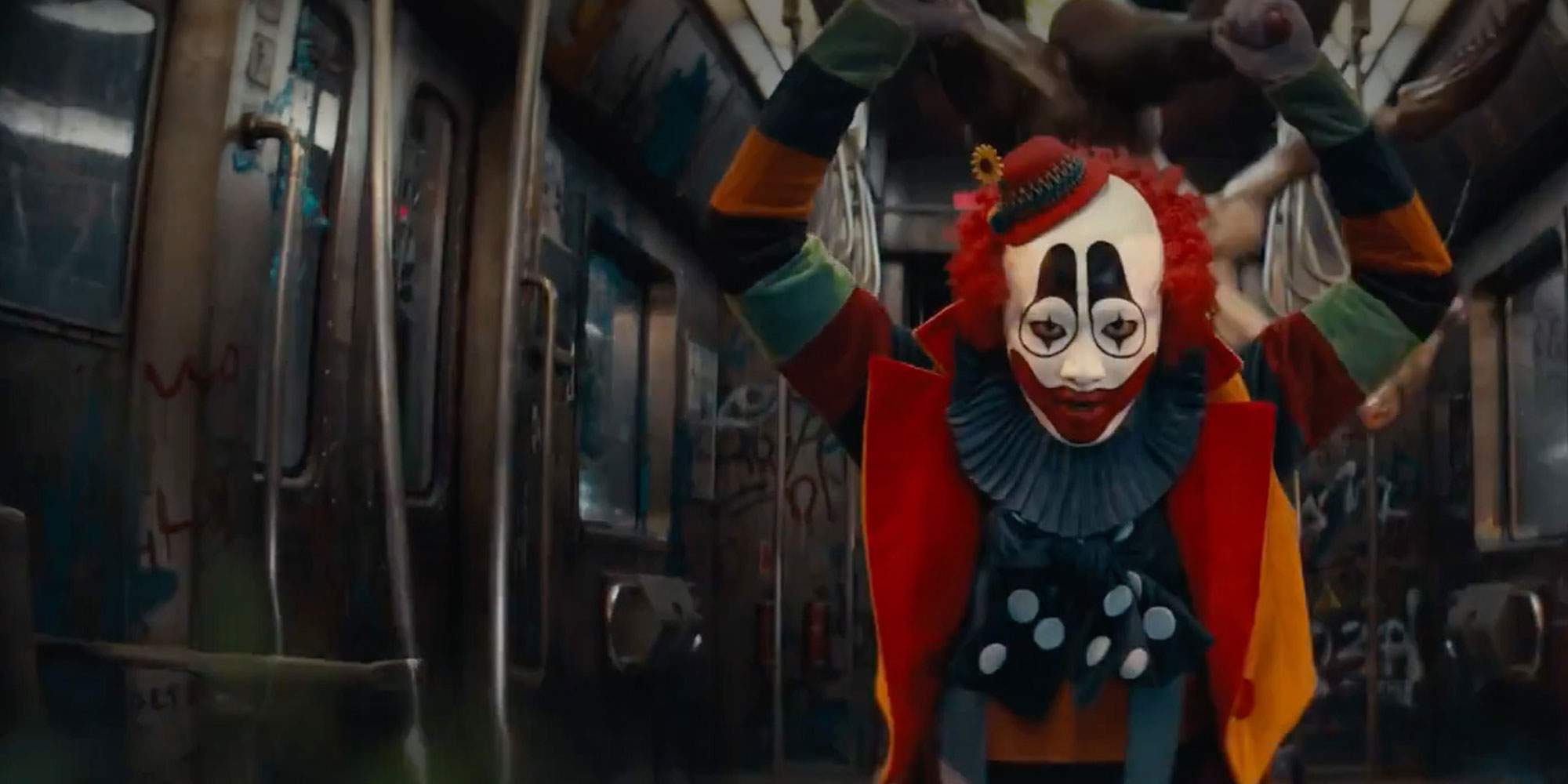 New Zealand-based Weta Digital has created the opening title sequence and a gory train fight scene for the newly released Chinese feature Dongwu shijie (Animal World), directed by Han Yan, and starring Yi Feng Li, Dongyu Zhou and Michael Douglas.
Animal World takes viewers into a hyper-stylized world with mutated humans and a sword-wielding hero clown.
The film follows the fortunes of Zheng Kaisi—a down-on-his-luck entertainer with surreal action hero fantasies. He gets caught up in a shady deal to pay off his mother's hospital bills and ends up on an open ocean gambling ship with life or death stakes.
The film was shot by director of photography, Max Da-Yung Wang. Martin Hill undertook the role of VFX Supervisor for Weta Digital.
"We contributed to the mind-blowing title sequence and delivered the high energy train scene, where our hero morphs into a clown and battles his way through CG creatures oozing rainbow colored blood. Our artists reveled in the opportunity to have deeper creative input on this particular film. In addition to the creatures, parts of the train and much of the city were visual effects creations. It all came together in a visual spectacle quite unlike anything else we've seen." 
Visit https://www.wetafx.co.nz