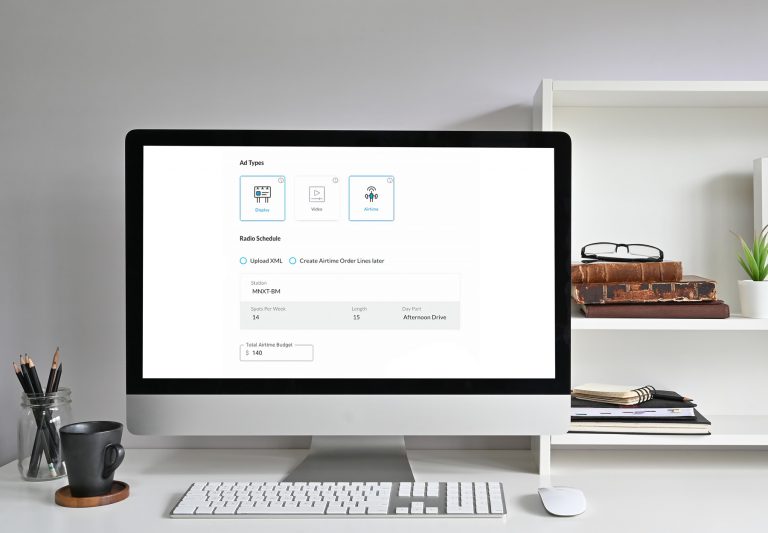 Marketron, a developer of enterprise revenue management and digital software solutions, has introduced Marketron NXT – an all-in-one platform that enables radio broadcasters to increase revenue and amplify their existing advertising programs by selling third-party digital advertising. According to Marketron, this "first and only digital advertising platform built specifically for radio", Marketron NXT provides a single software solution for managing integrated radio and digital campaigns from proposal to invoice.
Marketron NXT streamlines the process of enabling a broadcast organisation to expand its offering to a full, cross-media suite of ad services. NXT consolidates all major digital categories into a single system that includes capabilities for proposal creation, order entry, execution of radio and digital, campaign reports and invoicing. In the past, each proposal had to be built from scratch and insertion orders had to be created for multiple platforms, leading to delays and possible errors. Reporting was inadequate for digital tactics, and business offices often struggled to create workflows that could account for all revenue streams and show accurate reporting and margins.
Marketron NXT addresses these challenges with an easy-to-use proposal creation tool that gives broadcast sales representatives access to premium, third-party digital inventory. Within a single platform, sales teams are able to package all products and multiple tactics — air time, third-party digital display ads, non-spot revenue, O&O digital, sponsorships and more – into a single proposal with consolidated order entry, full invoicing and reporting. Sales reps are able to add creative to campaigns and convert proposals to insertion orders. Integrated reporting allows them to report back to advertisers on success or identify areas that need adjustment mid-campaign in order to maximise results.
"With the ability to create professional proposals in minutes and then show digital campaign ROI through detailed reporting, sales teams can demonstrate additional value to advertisers and increase the likelihood of renewals. Automatic creation of insertion orders reduces time and the potential for error, and Marketron NXT's end-to-end workflow makes it easy for business offices to track invoices, payments and margins," said Jimshade Chaudhari, senior vice president of product at Marketron. "All of this, of course, spells increased revenues and market success for radio broadcasters who can now seamlessly add the digital tactics their advertisers desire. They can increase order sizes, grow their client base and compete against any agency in town with comprehensive advertising solutions. And they can now do all of this in an efficient and affordable manner."
Marketron NXT also includes training and support for salespeople on how to sell digital products and how they can help advertisers effectively use digital tactics to meet their goals. Marketron also offers creative services to assist broadcasters with the creation of digital ad assets. Tailor-made for radio broadcasters, Marketron NXT is a cloud-based software platform that requires no on-premise equipment or servers. For current customers, Marketron NXT becomes a seamless component in their existing Marketron technology stack.
Marketron NXT is now available in beta and will be available for wide release in the fourth quarter.