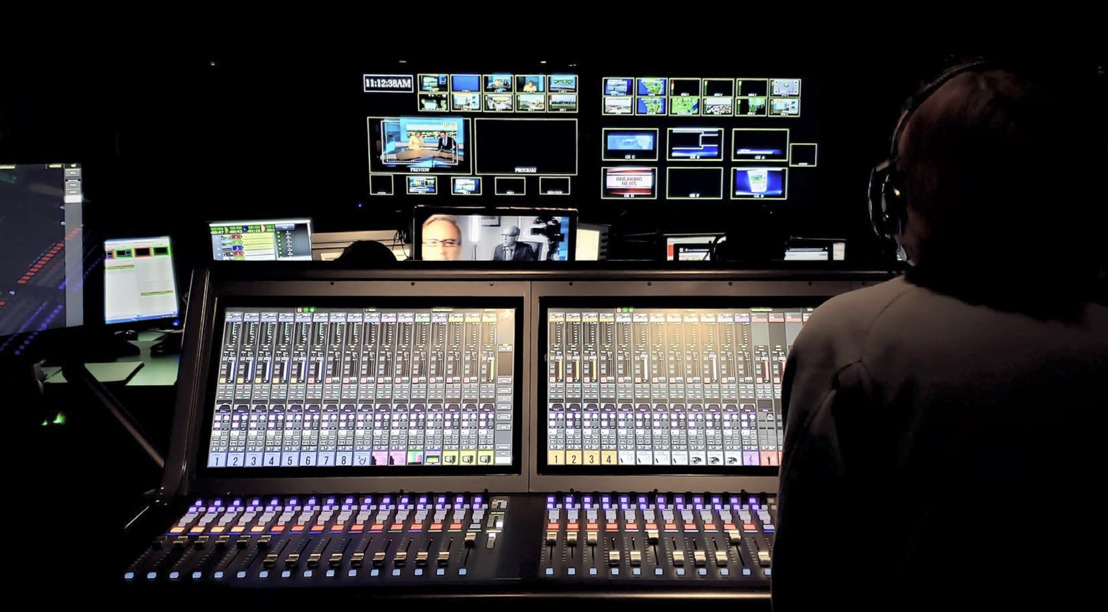 The latest System T broadcast platform release from Solid State Logic addresses many of the ongoing IP and security challenges within modern audio production. With expanded AoIP integration providing direct console routing control for ST2110-30 and AES67 streams, and a major embedded operating system upgrade, broadcasters can embrace remote production and increased IP expansion and connectivity with confidence.
This latest release provides new functionality across the whole System T console range including the S500, S500m, S300 and TCR, and builds on previous enhancements including NGA and immersive audio, and DAW and dynamic automation aimed at entertainment programming and events.
Tom Knowles, SSL Broadcast product manager, comments "System T provides the most advanced AoIP integration of any audio console, supporting Dante, AES67 and ST 2110 on the same hardware interfaces, with full discovery and dynamic routing of any Dante enabled devices directly from the console GUI. Our latest V3.0 release further enhances true IP integration with visibility and routing of ST 2110-30 or AES67 RTP (Real-time Transport Protocol) streams from the console GUI. With this new level of management and control, the System T console becomes your routing control system for AoIP of any variety".
SSL shows further commitment for true next generation broadcast equipment with a major update to the embedded operating system on System T, future proofing ongoing investment and keeping production facilities secure. With the migration to Windows 10 Embedded, broadcasters get significant advantages of reduced development cycles and advanced feature deployment. With additional support for TeamViewer, consoles can also now be remotely accessed, enabling remote support, configuration, and 'at home' control with a standard internet connection.
With further client requested feature updates including enhancements to System T's onboard Effects Rack with a new reverb with degenerative noise controls, a 10-band parametric EQ with FFT overlay, plus a complete overhaul of channel and bus path presets, this significant release continues SSL's commitment to delivering production tools focused on pristine audio quality.
Visit www.solidstatelogic.com