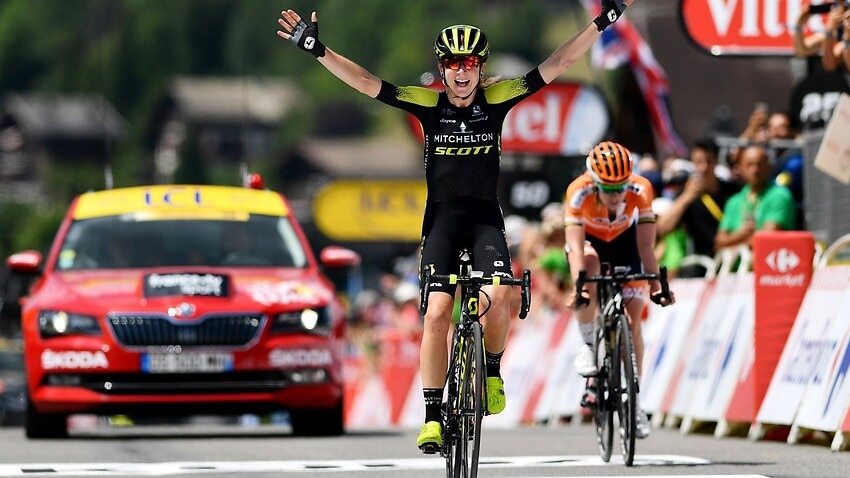 Australia's SBS will broadcast the inaugural 2022 Tour de France Femmes avec Zwift – the long-awaited women's Tour de France – as part of a significant four-year deal with the owners and organisers of the iconic cycling race, Amaury Sport Organisation (A.S.O).
Announced during the final week of the 2021 Tour de France, the exclusive broadcast agreement means SBS will be the only place to watch the Tour de France Femmes avec Zwift live and freein Australia from next year.
The Tour de France Femmes avec Zwift is set to be held from 24-31 July 2022, beginning on the Champs-Élysées in Paris after the conclusion of the men's Tour de France.
Under the historic agreement, SBS has secured the Australian rights to deliver live, multi-platform coverage (including television and digital) through to 2025. SBS's comprehensive coverage will encompass every stage and include in-depth highlights and clips.
SBS Managing Director, James Taylor, said: "The Tour de France is one of the most prestigious events in the global sporting calendar, and we're thrilled that the long-awaited women's race is finally happening – a massive moment in the history of professional cycling – and that SBS will be the proud home of Tour de France Femmes avec Zwift in Australia.
"This four-year deal is a testament to our enduring and trusted relationship with A.S.O., and demonstrates SBS's commitment to being the home of cycling, and bringing Australians the best sport from around the world."
CEO of Amaury Sport Organisation, Yann Le Moënner, said: "We are delighted to launch the Tour de France Femmes avec Zwift next year with our long-time broadcast partner in Australia. Thanks to SBS's unique expertise, a tremendous number of viewers Down Under will be able to witness the feats of the champions as they conquer the emblematic summits that have made the Tour de France famous. Whether they are watching on television or on their digital screens, the Australian audience will not miss any of the challenges that the world's best women cyclists will soon be setting for themselves."
SBS will continue to broadcast over 300 hours of cycling across the network each year, including the Tour de France, Tour de France Femmes avec Zwift, Paris Roubaix, La Vuelta, Giro d'Italia, La Course, Critérium du Dauphiné, UCI Road World Championships, and more.
Tour de France Femmes avec Zwift joins SBS's wider slate of women's sport including the WNBA, W Series motor racing, ISU Figure Skating, FIG Gymnastics and the Sportswoman series, among others.
Visit www.sbs.com.au