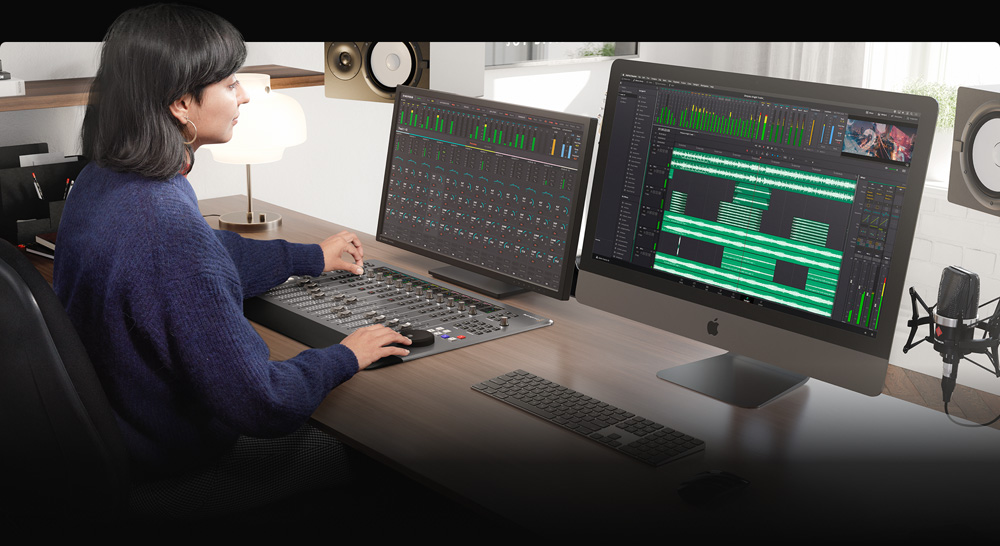 Blackmagic Design has announced that DaVinci Resolve's Fairlight has joined the Netflix Production Technology Alliance.
The program is about recommending hardware or software for use in the production and delivery of Netflix productions as well as driving innovation and efficiency. Fairlight is audio post production software that is integrated with picture editing which means users can move between sound editing and picture editing with a single click! DaVinci Resolve 17 adds a new high performance audio engine, Fairlight Audio Core, which, along with the revolutionary new FlexBus busing architecture, gives you support for over 2000 tracks.
Fairlight also includes interactive 3D spatial panning, support for virtually all 3D audio formats as well as support for ADM, and Dolby Atmos production and generation. There are more than 20 Fairlight FX plug‑ins for audio repair, creative sound design and mixing, as well as level normalisation, loudness monitoring and support for external non real time audio processing. Fairlight is the only digital audio workstation software capable of handling a massive numbers of tracks, advanced bussing to simplify mixing, easy channel mapping options and multi format mastering in the same project.
For even more speed, users can add the Fairlight Desktop Console, a complete mixing console that's suitable for use in home studios, small suites or on the road. Larger free standing 2, 3, 4 and 5 bay consoles are completely customisable, making them suitable for dedicated audio suites and scoring stages.
Visit https://www.blackmagicdesign.com/au/products/davinciresolve/