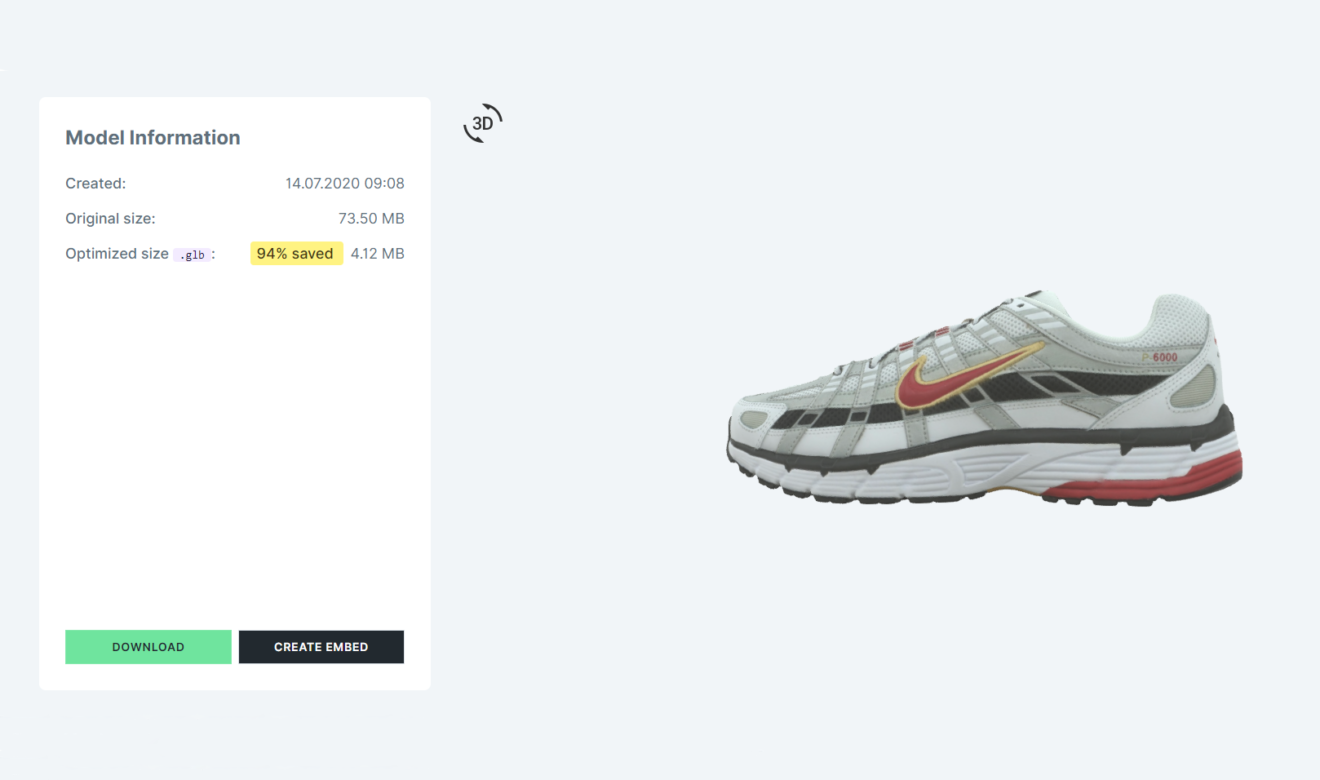 Darmstadt Graphics Group (DGG) has announced the launch of the world's first in-browser automated 3D optimisation solution – RapidCompact 4.0 – in time for SIGGRAPH 2020.
RapidCompact automates the creation of high-quality optimized 3D assets for web, mobile, and AR or XR platforms. It takes large, complex 3D assets and turns them into compact content which can be viewed on any device.
Until now, the optimisation of 3D content required laborious, time-consuming manual labor and could only be carried out using desktop apps or other solutions which no longer fit today's cloud-enabled era of remote working. With RapidCompact 4.0, users can simply upload high-resolution 3D files into a web app and automate batch production with the REST API in order to produce thousands of optimised assets overnight.
In the coming years, 3D technology is predicted to transform e-commerce. The roll-out of relatively small 3D scanners such as the Botspot Momentum has now made it possible to quickly create 3D assets by scanning products. RapidCompact is a key part of this pipeline, because it automates the optimisation process needed to turn a full-size piece of 3D content into an asset ready to be viewed on any platform.
Dr. Max Limper, CEO and co-founder at DGG, said: "We are delighted to announce the release of RapidCompact 4.0. Our optimisation processes can transform your 3D pipeline and free up your creative team's time, saving them hours of expensive and laborious manual work. The arrival of RapidCompact 4.0 in the browser is a vital milestone of our mission to help bring high-quality optimised 3D content to every platform."
He added: "We're at the beginning of a 3D revolution which will change e-commerce and other industries forever. In the coming months and years, 3D will become a crucial part of people's everyday experience on the internet."
"We want to help companies make sure their talented artists are free to create amazing content, rather than laboring to create optimized versions of pre-existing models. RapidCompact is the world's first in-browser 3D optimisation solution and we can't wait to see how it boosts the scalability of our customers' pipelines."
Visit www.rapidcompact.com