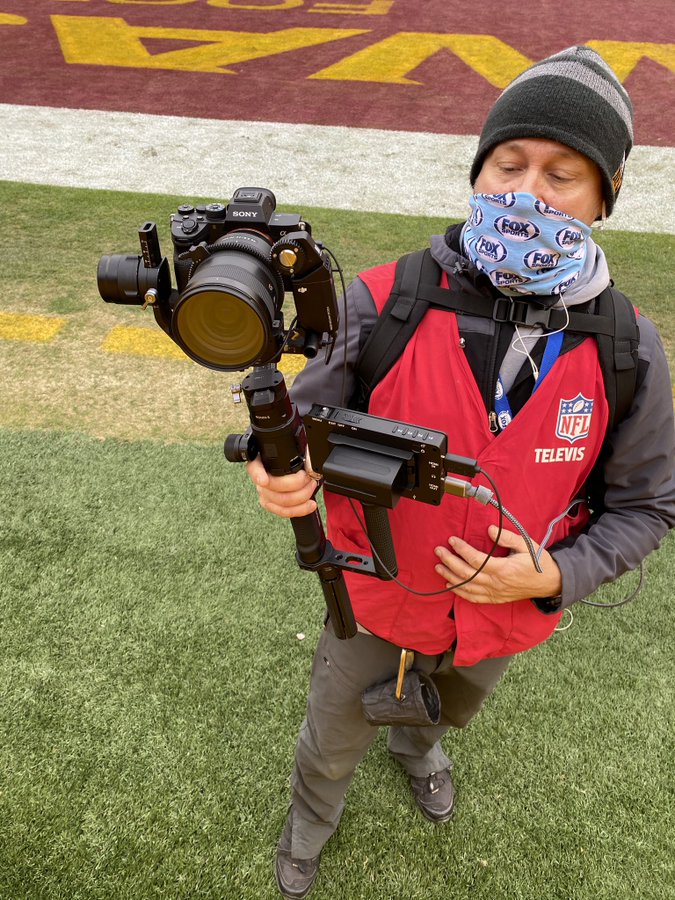 Meet the Megalodon. Recently deployed in the USA, the Megalodon is the nickname given to a special style of camera which has made a super splash in the USA's NFL and UFC.
Brian Hitchcock, Sky Sport's head of production says, "Over the last 12 months we've rolled out the brilliant RovaCam, Player Cam and new and improved drone to give fans even more access to action on the field of play. The Megalodon takes us in a whole new direction giving viewers a cinematic view of key moments in a game.
"In a nutshell, the camera enables us to get really up close and personal for occasions that really matter.
"It makes sense that the first time we tested the camera was when the Chiefs and Blues women made 'herstory' in the first ever Super Rugby women's match. We're delighted to share a clip of Les Elder dotting down a try – and the powerful reaction from her teammates. The camera focuses on the athletes – meaning we're really highlighting the pure emotion and excitement they feel in that moment."
The Megalodon will be deployed for the inaugural Sky Super Rugby Aotearoa Final (May 8, 2021) where the Gallagher Chiefs are aiming to knock the record-holding Crusaders from their well-earned perch.
The NFL version of the Megalodon used in the U.S. was a hand-held Sony a7R IV camera with a Canon lens equipped with a wireless transmitter.
"It's important to our customers and our team that we continue to innovate and try new things. Sport is changing and the way we present and consume it is also changing. We're determined to be at the forefront of this and we're going all out to ensure our coverage here in Aotearoa is fresh, exciting, equitable and rewarding for everyone," concluded Brian Hitchcock.
Visit https://www.sky.co.nz